Conroe and the surrounding areas have been growing a lot over the years, and this growth has shown in many ways, including one way which the Texas Department of Transportation (TexDot) has taken seriously. Traffic congestion and safety concerns along Highway 105 have increased to the point that TexDot has begun an access management study to review options for improvement along the highway. According to the latest census data released, our area saw over 12,000 residents move in from 2010-2015. This big increase in population has added to the congestion along the main transportation artery of Highway 105.
In addition to our population growth, we have seen more industry and retail businesses along the highway which is great news for the area, but frustrating for the now estimated 43,000 daily commuters. Traffic is often backed up and delays can run high. Another negative side-effect of the added traffic includes a significant increase in traffic accidents. It is for these reasons that TexDot began their access management study in May of this year. The goal is to determine what short-term and long-term improvements can be done to not only improve safety along Highway 105, but also to continue to improve our economic growth and improve mobility overall in a cost-effective manner.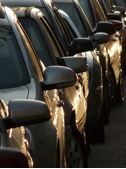 Data that has been collected this past spring is now in the analysis phase, expected to continue through the fall, with an initial plan to be released by the end of 2016. Some key areas that are under review include driveway improvements to modify spacing and possibly create more shared driveways as well as better crossings of the highway. Also under review are signals, where they can be the most effective and how they can help keep traffic flowing. Designing new medians is also being considered, with possible center turn lanes and channeled or raised medians being on the list.
Once the study is done, the next step will be to draft and approve a plan for Highway 105 improvements. The long-term benefits of these improvements are expected to make life in Conroe and along this main transportation artery better for everyone--commuters, pedestrians, businesses and residents alike.
Conroe's growth over the last several years is expected to continue. REALTY TEXAS LCA, Inc. is here to help you with all of your real estate needs! If you are looking to buy or sell, call me, Laura Austin, at (281) 789-2911 or (936) 321-2977, or email me at Laura@RealtyTx.net. You can also visit me at my website for available listings and additional information.