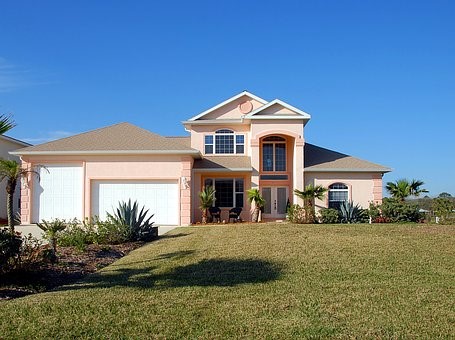 Living in Eastern Texas, you might be frustrated with trying to create the ideal landscape in this hot and dry climate. A perfectly manicured, green lawn isn't the only option to enhance the curb appeal of your home. There are many ways to transform your yard into something which looks nice and is easy to maintain, no matter the weather.
If you want to use grass in your yard, consider the type of grass which is planted. There are drought resistant grasses such as tall fescue, bermuda grass and zoysia grass. Tall fescue can endure humid, hot summers and tolerates many types of soil. Bermuda grass is one of the most popular types of drought resistant grass and can endure long periods without precipitation. Zoysia grass is known for its beautiful green color but can become straw colored in extreme drought conditions. Mowing less often can help protect any grass, because longer blades protect the shorter, newer blades from getting burnt in the sun.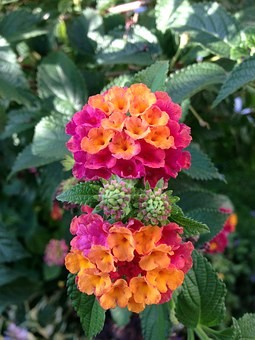 Replacing grass with ground cover plants is another option. There are many which do well with less water: coyote brush, wild lilac, cotoneaster, kurapia and flower carpet roses, to name a few. Some of these, like the Mexican daisy and Lantana (pictured), bloom, while others do not. Fast growing ground covers are often invasive. Keep ground covers contained by pruning excess growth.
Synthetic turf is something more people are utilizing for their landscaping needs. It looks more realistic than ever. When considering synthetic, the quality can vary tremendously, so shop for it in person where you can see the product up close.
Mulch between plants with bark, decomposed granite or chips, to slow evaporation and to cut down on watering. This will also protect your flower beds from weeds and the sun. Avoid plastic mulch, because it keeps out water.
When planning on changing your yard, use a combination of these ideas to create the look you want. For a softer touch, use smaller areas of lawn in between hardscape areas such as permeable pavers, pea gravel or brick set on gravel or sand. Plant trees to help shade areas and protect the lawn and plants. Visit your local nursery for trees which will do well in your area.
To encourage healthier root growth when watering, go for saturating deeper and less often. Look for a hose nozzle which provides a smaller, more focused spray. According to Landscape Texas, we must all do our part to ensure efficient use of water, but we can still have beautiful yards with amazing curb appeal!
If you are ready to sell or buy a home, you want to work with a Realtor® who knows about the community they live in. My team and I at REALTY TEXAS LCA, Inc. a community resource you can rely on to help with all of your real estate needs! Call me, Laura Austin, at (281) 789-2911 or (936) 321-2977, or email me at Laura@RealtyTx.net. You can also visit me at my website for available listings and additional information.