Fernland Historical Park is a unique place in downtown Montgomery. The park houses several of the oldest buildings in Texas history, and is a great example of early Texan architecture and life. Guests can see the park year-round, and visit the houses on site, as long as a docent is available.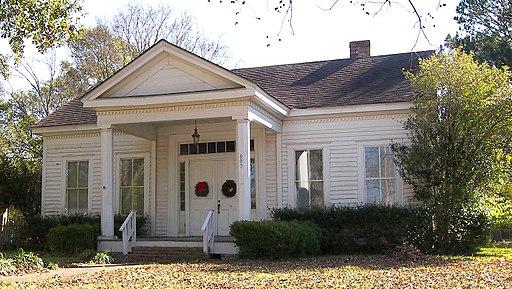 Carroll and Mae Tharp relocated and restored most of the buildings which you can tour. They donated their time and energy to the project, then donated the buildings to Sam Houston State University. The University, City of Montgomery, and the Fernland, Inc. joined together to set up the park we have today. After the Tharp's donated the homes, it was decided they should be moved to make one larger historical site, rather than several small ones. So, the houses were moved to downtown Montgomery.
If you visit, you will find four houses located on the park. The houses were built from the 1820's to the 1860's by people moving to the region for a variety of reasons, and from different backgrounds; an Irish immigrant, a Civil War veteran from Alabama, and a doctor from Connecticut.
The Jardine and Crane cabins have a very simple style. The Crane cabin was built in 1867 by Nickolas Crane. He was a Civil War veteran from Alabama who moved to Texas in 1848. The Jardine cabin was built even earlier. James Jardine moved to Texas from Ireland in 1826. This short article online about Lucy Jardine's family history is a great way to get a feel for what life was life in Texas back then.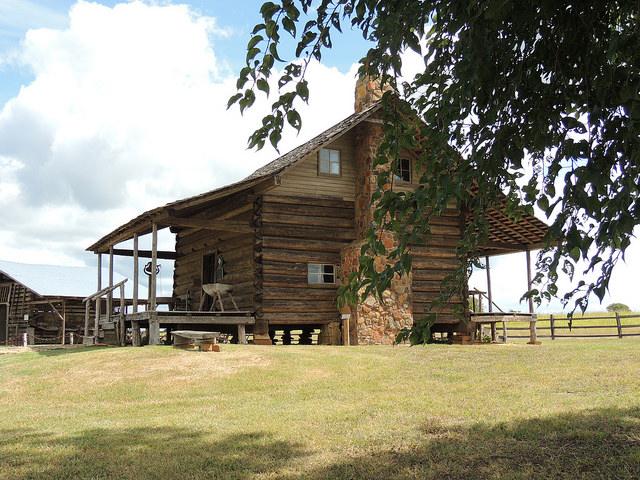 There is also the Hulon House and Arnold-Simonton House within Fernland Park. Both are examples of the civil war era's Greek revival style, when architecture experienced a renaissance of elegance. The Hulon house is simpler in design, while the Arnold-Simonton House is the centerpiece of Fernland, with its grand entrance and double fireplaces.
Fernland is a great place to visit and experience the history of Texas and Montgomery County. Learn more at their website, and keep updated on their Facebook page which you can check on before you go. When the time is right to buy a home or sell your property, you can rely on REALTY TEXAS LCA, Inc. We're here to help you with all your real estate needs! Call me, Laura Austin, at (281) 789-2911 or (936) 321-2977, or email me at Laura@RealtyTx.net. You can also visit me at my website for available listings and additional information.