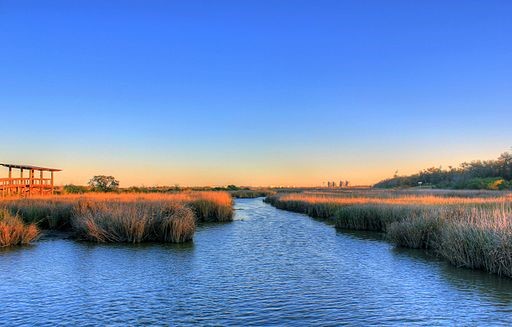 Like the Stevie Ray Vaughn song, our state is well known for its Texas Floods. Just earlier this year, Montgomery County was in the path of floodwaters. While residents and businesses alike need to prepare for floods as part of our climate and geography, there is hope on the horizon for better warnings and less damage possibilities. The Texas Water Development Board (TWDB) recently awarded a grant fund to be used for a Montgomery County Flood Mitigation Study.
Montgomery County News published an article earlier this month about this exciting award. Working with Montgomery County and the City of Conroe, the San Jacinto River Authority, submitted a grant application to conduct the study and come up with some future projects plans. The $3 million grant fund was available for applicants to vie for funding. With 40 applicants competing for the funds, the entire funding request of $460,000 was approved for this all too important need.
The flood mitigation study will look for ways to improve our flood warning system and search for public works projects which could help lessen flood damage to our region. The study will be conducted in stages, beginning with studying possible ways to help mitigate, or control, flooding around the Lake Conroe watershed, and the upper West Fork of the San Jacinto River. Future stages of the study will include additional watersheds around Montgomery County.
While the grant from the TWDB is a nice sum of money, it doesn't cover the entire cost. The state grant covers half of the total needed, $920,000. The City of Conroe shall cover $120,000, Montgomery County $90,000 and the SJRA will contribute $250,000, making this a community collaborative effort.
The Montgomery County Flood Mitigation Study is just the beginning of improving how our region deals with this common natural phenomenon. This is already a wonderful place to live, in the coming years, it will be even better. Working with a Realtor® who is dedicated to you, is also better when it comes to finding the home of your dreams, or selling your property successfully. REALTY TEXAS LCA, Inc. is here to help you with all of your real estate needs! Call me, Laura Austin, at (281) 789-2911 or (936) 321-2977, or email me at Laura@RealtyTx.net. You can also visit me at my website for available listings and additional information.