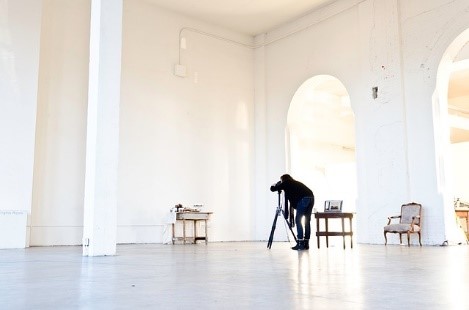 Open floorplans are great, some of the time. However, when a home is large, an open floorplan can be a challenge when it comes to avoiding wasted space. When a space is too open, it can put people off and make a home feel empty, and not as inviting. Here are a few ways to create zones in an open floorplan, and create a welcoming atmosphere in your home.
Half-Walls
Without getting rid of an open area completely, half-walls can help reign it in a bit. With a half-wall creatively installed to separate parts of a room, the comfort of having an airy space is retained while creating a cozier feeling.
Rectangular Divides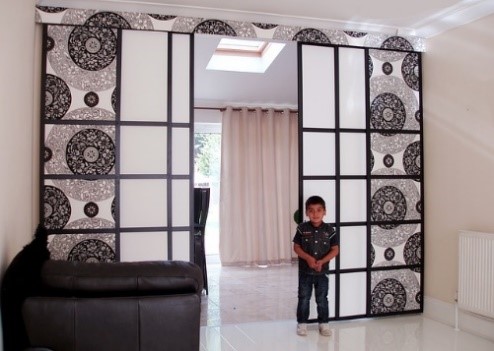 If you want to break up sections of your space, without blocking the view or getting in the way of natural light, you can fill in a large rectangular space with framed windows and doors. This way, the view isn't obstructed, but the framework will appear solid enough to separate different areas of a large space.
Sectioning Off Stairs
If you've got an attractive staircase, leaving it open can be a good way to draw the eye to it. If your stairs aren't all that eye-catching, it might be a good idea to wall in the stairs. This will draw the eye away from the stairs, and into your main living space. You can also wall in the staircase with glass as a way to zone off the steps and create a unique feature in your home, while retaining natural light.
Glass Dividing Features
Speaking of interior glass options, instead of installing a heavy, wooden archway to separate a room, you can opt for glass archways. Glass is an excellent way to keep the flow of light and let the eye see deeper into the home. It isn't obstructive, yet by sectioning off areas in an open floorplan this way, you can still create a sense of separate spaces.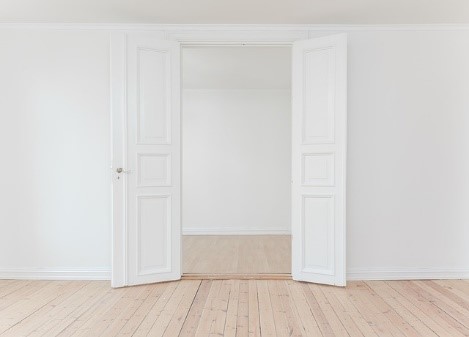 Throw in Some Doors
While glass is great, in some styles, glass isn't ideal. If you're going for more of a classical look to your home, don't be afraid to install some doors and wooden partitions. If you're not sure about which material you want, you can always opt for classic wooden doors with glass insets. This way you can still send natural light through the house, but the wood itself will add to the classic motif you're looking for.
All of these creative ideas can change the look and feel of your home, and possibly help you sell it. Open floorplans are still popular among home builders, but as the NAHB has pointed out, their most recent survey indicates many home buyers are also looking for more delineated spaces too. If you have an open floorplan and are planning to sell, creating different zones in your main living space could make a great selling feature for potential buyers. For more ideas on how to reign in an open floorplan, Realty Times has an excellent article you can check out.
At the end of the day, your home should be about your preferences, whether you want an open floorplan or a cozier setting. When the time is right to buy or sell your home, you want a community resource you can trust. My team and I are here to help with all your real estate needs! Call me, Laura Austin, at (281) 798-2911, or (936) 321-2977 or email me at Laura@RealtyTx.net. You can also visit me at my website for available listings and additional information.