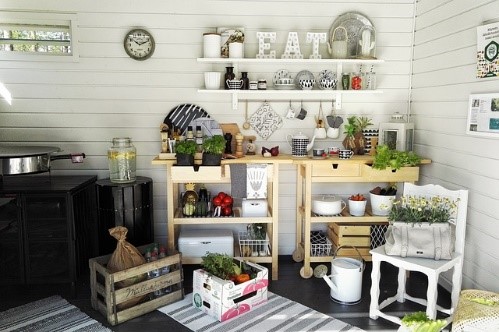 Your home is unique in that it can be something that's updated and improved over the years. Homeowners are constantly embarking on DIY improvement journeys to make their homes look and feel exactly how they see each room in their mind's eye. If you're thinking about performing a few upgrades or improvements on your own home, here are a few that won't break the bank.
If you're struggling to find pots and pans in your kitchen, you might want to consider installing roll-out drawers in your cabinets. It's a relatively quick project and is likely to run you less than $80 per roll-out drawer. These drawers are an excellent way to have access to the entirety of your cabinets without having to practically climb inside to reach a far-off pot lid.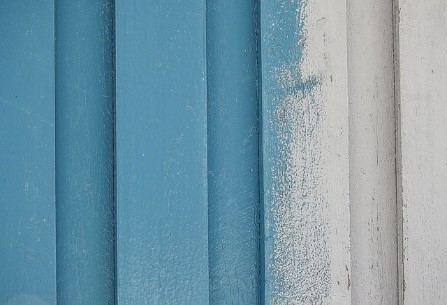 Is your living room looking a bit drab? Painting the walls a new color, and replacing old trim is a great way to get a breath of fresh air out of your living space. This project can be knocked out in a single weekend, and the cost should only run a few hundred dollars. Color can completely transform an area, even if you don't change furniture or any décor.
Closet space is often a problem in many homes. Even if there's adequate room, the organization leaves a bit to be desired. Reorganizing your closet shelving can free up a lot of space in your home, and depending on how extravagant you want to go, some new shelving systems only cost a few hundred dollars. Not only does a well-organized closet look great, having everything so easily accessible adds a sense of functionality to your home.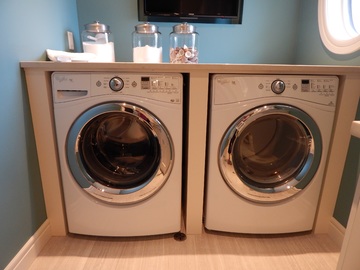 Speaking of reorganizing spaces, another trouble area in many homes is the laundry room. Even though washing and drying clothes isn't the most glamorous chore, having a redone laundry room can make the process seem like less of a hassle. A nice laundry center project will likely run you about $500, but it will make the room much more functional and easy on the eyes.
Make a statement from the street by laying a fresh coat of paint on your front door. If you don't have an HOA, you're free to use any color you wish, and sometimes a rich, vibrant color can inspire a happy first impression from your guests. Even if you're only able to paint your door a natural color, it will look newer and more high-quality when painted and should cost less than $300.
Your home belongs to you, and if you want to make improvements on a budget, there are plenty of things you can do. If you'd like more ideas on home improvement projects, this article at Family Handyman is sure to help.
When the time is right to buy and sell your home, we're here to help you with all your real estate needs! Call me, Laura Austin, at (281) 789-2911, or (936) 321-2977 or email me at Laura@RealtyTx.net. You can also visit me at my website for available listings and additional information.