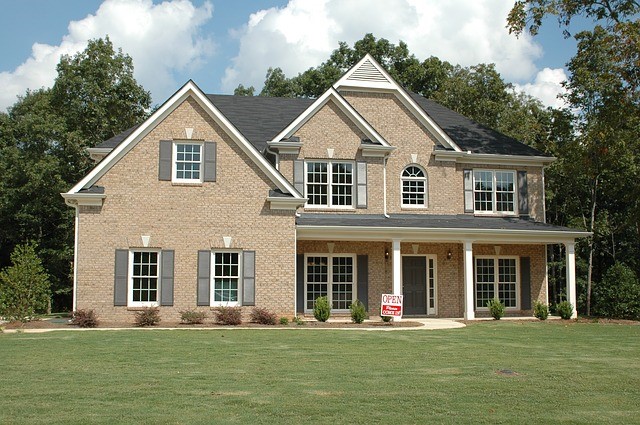 I have posted in recent months about how Conroe is a vibrant and growing place to live. As a smaller city with big city ideas, and amenities, we still have a strong sense of community. We also have a thriving economy with new job opportunities coming to the area; such as with the new Mitsubishi Caterpillar plant being built in the Conroe Industrial Park. Our location is a great central place to be if you also enjoy outdoor recreation too. These things and more, are attracting new people to our area, and new neighborhoods are being created to help meet the increasing demand for property.
Laurel Ridge is the latest new Conroe community with new homes now available. Located off Golden Laurel Drive, between I-45 and Highway 105, in north Conroe, Lake Conroe is just a short drive away, as is Sam Houston National Forest. Laurel Ridge was designed with tranquility in mind, providing a variety of open green spaces and trails throughout the community. Most of the streets are also cul-de-sacs, which helps keep through-traffic lower, another plus for those looking for a quiet neighborhood.
Families with school-aged kids moving in will be a part of the Conroe ISD school district, with Giesing Elementary School, Peet Juior High, Cryar Intermediate School and Conroe High School serving the neighborhood. Located close to downtown Conroe, enjoying a night out or getting your shopping needs taken care of, will be easy to do from Laurel Ridge as well. One look at the Laurel Ridge What's Nearby map, will show you a wide variety of business, services, and entertainment options within a less than 2 mile radius of the neighborhood, this is truly a prime location for enjoying daily living with ease.
When completed, Laurel Ridge will have almost 70 new homes, built with some amazing amenities which home buyers can readily choose from. The first homes just came available in January, now is a great time to check out what the neighborhood has to offer. The builder, Lennar Homes, offers what they call their "Everything's Included" approach to home design. By including amenities small and large in the original design, you can choose what you want to keep, change or remove, so you can have a home that is truly just for you and your family. One design even includes a complete suite within the house, providing a fully equipped home within a home, perfect for multi-generational families, which are on the rise.
New developments such as Laurel Ridge, help support the thriving and growing community of Conroe. When you are ready to buy, or sell your home, working with a Realtor® who understands the local real estate market and community, will make the process a positive one. REALTY TEXAS LCA, Inc. is here to help you with all your real estate needs! Call me, Laura Austin, at (281) 789-2911 or (936) 321-2977, or email me at Laura@RealtyTx.net. You can also visit me at my website for available listings and additional information.