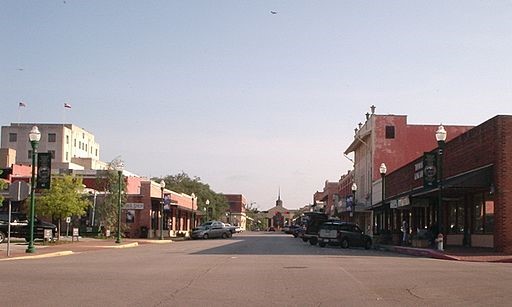 Conroe is a community which loves to show off its pride, especially when it comes to the accomplishments of residents, those who live here now or have in the past. Conroe is also a community which understands the value of the arts, including public art projects, which help foster strong community connections. These two ideas have been brought together through the Conroe Legends Mural Wall, located at the corner of North Main and Metcalf streets in Downtown Conroe.
This community public art project was begun in 2014 by the Greater Conroe Arts Alliance, a group of 13 organizations working together to support local artists and programs. The Conroe Legends Mural Wall honors high achievers in arts, sports and entertainment who hail from the Conroe area. So far there have been murals of Mary McCoy inducted into the Texas Radio Hall of Fame, Roy Harris heavyweight boxing champ and civic leader, and Colin Edwards II, Superbike World Champion.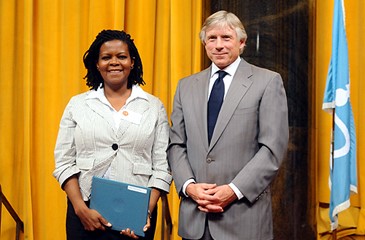 Now it's time to add a new mural to the Legends Wall. Conroe Today recently announced the next mural will focus on Pulitzer Prize-winning author and Harvard Professor, Annette Gordon-Reed. Raised in Conroe, Reed has a long list of honors, for her literary and scholarship work, as well as her work within humanities and women's rights.
The newest mural will be revealed at the inaugural Rising Stars & Legends community event being held April 21st-22nd. The Greater Conroe Arts Alliance will be showcasing a variety of artistic and cultural endeavors. From live musical performances, guest appearances, workshops, gallery exhibitions and even interactive opportunities for kids, this free community event is a celebration of art and the positive impact it has on our lives.
If you have not yet seen the Conroe Legends Mural Wall, I recommend you check it out, it's a wonderful way to connect with the community, and experience something truly unique here in Conroe. When it comes to buying or selling a home, you want an excellent resource as well. If you are ready to sell or buy your property, REALTY TEXAS LCA, Inc. is here to help you with all of your real estate needs! Call me, Laura Austin, at (281) 789-2911 or (936) 321-2977, or email me at Laura@RealtyTx.net. You can also visit me at my website for available listings and additional information.